A South Florida man has been sentenced to nine years in prison on DUI manslaughter charges after accepting a plea deal to avoid harsher prison time after a fatal crash that claimed the life of an 85-year-old dentist.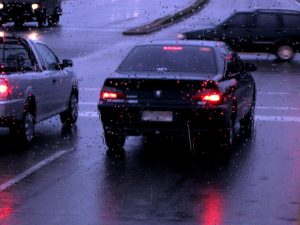 The Palm Beach Post reports defendant will have to serve at least six years in prison following his release from prison. The last-minute deal halted the impending trial, which could have resulted in defendant receiving up to 15 years in prison, per F.S. 316.193. DUI manslaughter in Florida carries a minimum mandatory penalty of four years in prison, with a maximum of 15 years. This maximum penalty could be increased if the individual also flees or tries to flee the scene. In that case, it's considered a first-degree felony, carrying a maximum 30 years behind bars.
Having an experienced defense lawyer can help increase your odds of a favorable outcome – or at least minimize the chances of spending more than a decade behind bars. 
There are a number of potential defenses that could be raised in these cases, including:
Driver did not have actual physical control over the vehicle;
Accused was not given an implied consent warning before submitting to a chemical test;
Issues with accuracy of blood-alcohol concentration (BAC) testing;
Officer observations subject to interpretation;
Testing time frame may call into question the validity of the BAC test, with a test taken long after arrest potentially higher than when the individual was driving.
If you are accused of DUI manslaughter, it's imperative that you contact an experienced criminal defense lawyer who can help you survey all available defenses in your case.
In the recent local case, jurors had been sworn in and were preparing for the opening of trial when the deal was struck. Last-minute agreements are not unheard of, though most plea bargain decisions are usually made in advance of the trial date. It should be noted that despite the moniker, prosecutors aren't out to give defendants a "bargain." It's something your defense lawyer will have to vigorously advocate on your behalf. While many cases are resolved prior to trial, that doesn't necessarily mean it's in your best interest. When prosecutors know they are dealing with a Fort Lauderdale DUI defense attorney who is prepared to take the matter to trial, they may be more willing to acquiesce to certain defense arguments.
Defendant's BAC in this case was 0.24, which is three times the legal limit of Florida's 0.08. Authorities reported the 45-year-old defendant rear-ended decedent's vehicle, redirecting it in to the southbound lanes. He was reportedly traveling 52 mph in a 35 mph zone, according to officers, and did not make any indication he intended to stop. Decedent was transported to the hospital, where he died the following day of blunt force trauma to his neck and head.
Likely factoring into prosecutor's decision not to let defendant off on a lighter sentence was the fact defendant had a prior history with alcohol. In 2008, he pleaded guilty to DUI, receiving one year of probation. Two years later, he struck a law enforcement vehicle while the officer was assisting the driver of a disabled vehicle on I-95. Although these incidents can't be presented as proof of guilt in the current case, they may be weighed when it comes to time to sentencing.
Call Fort Lauderdale Criminal Defense Attorney Richard Ansara at (954) 761-4011. Serving Broward, Miami-Dade and Palm Beach counties.
Additional Resources:
Plea deal nets drunken driver 9 years in prison for dentist's death, July 25, 2017, By Daphne Duret, Palm Beach Post
More Blog Entries:
Acquitted of DUI Manslaughter, Boca Raton Man Still Faces 30 Years for Hit-and-Run in Fatal Crash, July 25, 2017, DUI Manslaughter Defense Lawyer