The day after a gunman fatally shot 17 people at a high school in South Florida, most of American teenagers returned to school. And when they did, a number of so-called "copycat" threats were made, posted on social media, scrawled on bathroom walls and called into school administration offices. Regardless of how serious these individuals are, they need to know that such actions can have very real criminal consequences, even for minors. Police, prosecutors and school districts are not likely to assume such assertions are idle. If anything, there will be a tendency to overreact, despite the fact that we know 15- and 16-year-olds (the most common perpetrator in these cases) aren't developmentally mature and don't always make the best decisions.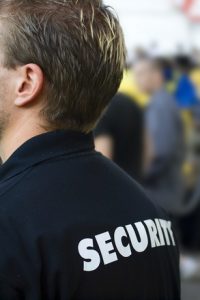 In South Carolina, we saw a 9th grade student arrested after allegedly posting a photo of himself wearing a partial mask, holding what appears to be an assault rifle above a caption that says, "Round 2 of Florida tomorrow."
A sixth-grader in Broward County was arrested for writing a note threatening to bring a gun to school and "kill all of you." She had slipped the message underneath the principal's door and later gave a confession to administrators.
In Brooklyn, New York, two 16-year-old boys were arrested for threatening to shoot up their school less than two hours after word spread about what happened Marjory Stoneman Douglas High School.
A Brevard County student was arrested after posting a photo on Snapchat of herself holding a gun, above the caption, "I'm coming to space coast, watch out."
In Ohio, a high school student was arrested for a social media post referencing the Parkland shooting. He is facing a felony charge for inducing a panic.
The list goes on and on, and includes everything from students posting photos of unloaded guns to actually bringing weapons to school. In Collier County on Florida's West Coast, officials reported 27 school threats in less than two weeks after the shooting. USA Today reports more than 600 copycat threats have been made against schools throughout the country (about 70 daily).  Continue reading