In Florida, domestic violence battery by strangulation is codified in F.S. 784.041. It's a very serious felony charge, with those convicted facing years in prison, thousands in fines, and extensive probationary requirements.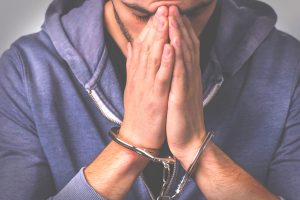 Recently, Florida's 4th District Court of Appeal considered a case of domestic violence battery by strangulation. The defendant argued state prosecutors erred in denying his motion for acquittal because the state failed to prove that he impeded the victim's normal breathing and created a risk of great bodily harm with application of pressure to the victim's throat.
The appellate court rejected this argument in Dennis v. Florida, and thus affirmed the trial court's guilty verdict.
To understand what goes into a decision like this, we must first look at the statute to know exactly how Florida defines domestic violence battery by strangulation.
As our Fort Lauderdale domestic violence defense lawyers can explain, to secure a conviction on this charge, prosecutors must prove all of the following:
A person knowingly, intentionally, and against the while of another impedes the other person's normal breathing or circulation of blood.
This act created a risk of or caused great bodily harm by applying pressure to the throat or neck of the other person OR by blocking the mouth or nose of the other person.
The alleged victim in the case was a family or household member of the defendant, as defined in F.S. 741.28(3), or was involved in a dating relationship, defined as a significant relationship of a romantic or intimate nature.
This crime in Florida is a third-degree felony, meaning it carries a maximum five years in prison, five years probation, and $5,000 fine.
In this case, the pair were boyfriend-girlfriend and they began fighting after the girlfriend shared a dream she'd had the night before in which she cheated on him. This led to an on-off, weekend-long spat between the two. Continue reading