In Florida, domestic violence battery by strangulation is codified in F.S. 784.041. It's a very serious felony charge, with those convicted facing years in prison, thousands in fines, and extensive probationary requirements.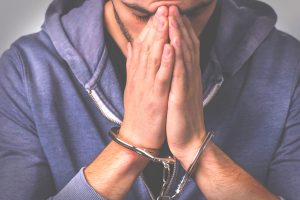 Recently, Florida's 4th District Court of Appeal considered a case of domestic violence battery by strangulation. The defendant argued state prosecutors erred in denying his motion for acquittal because the state failed to prove that he impeded the victim's normal breathing and created a risk of great bodily harm with application of pressure to the victim's throat.
The appellate court rejected this argument in Dennis v. Florida, and thus affirmed the trial court's guilty verdict.
To understand what goes into a decision like this, we must first look at the statute to know exactly how Florida defines domestic violence battery by strangulation.
As our Fort Lauderdale domestic violence defense lawyers can explain, to secure a conviction on this charge, prosecutors must prove all of the following:
A person knowingly, intentionally, and against the while of another impedes the other person's normal breathing or circulation of blood.
This act created a risk of or caused great bodily harm by applying pressure to the throat or neck of the other person OR by blocking the mouth or nose of the other person.
The alleged victim in the case was a family or household member of the defendant, as defined in F.S. 741.28(3), or was involved in a dating relationship, defined as a significant relationship of a romantic or intimate nature.
This crime in Florida is a third-degree felony, meaning it carries a maximum five years in prison, five years probation, and $5,000 fine.
In this case, the pair were boyfriend-girlfriend and they began fighting after the girlfriend shared a dream she'd had the night before in which she cheated on him. This led to an on-off, weekend-long spat between the two.
The alleged victim, who is 5'2″ tall, testified that during one of these confrontations, she put her hand up to block her ear to avoid listening to him. When she did so, the defendant, who is 6'2″ tall, bit her finger. Then, she said, he pulled her from the ground, picked her up by the neck (so that her feet were not touching the ground) and shook her. At no point did she lose consciousness, she said, but she was allegedly spitting from her mouth while trying to get a breath before her boyfriend threw her to the ground.
An officer who responded to the scene took photos of the accuser's injuries, and those photos were presented at trial. The officer testified there was bruising on the woman's neck, though it was tough to see in the photos and the officer didn't make note of any neck bruising in her files.
The defendant's account differed. He said she charged at him and he slapped her in the face as hard as he could with an open hand to stop her, resulting in her falling to the ground and hitting her head. Her injuries, he said, resulted from this single action. He moved for acquittal on the DV strangulation charge, arguing the girlfriend's word alone wasn't enough to prove it, and the state failed to show his alleged actions created a risk of bodily harm to her. He further argued the state lacked evidence that he intentionally impeded the victim's normal circulation and breathing, as is spelled out in the statute.
Prosecutors countered that the victim's testimony that she was being held in the air by her neck and struggling to breathe was sufficient to prove the charge.
Jurors sided with the state, and the defendant was convicted of domestic violence battery by strangulation. He appealed.
In affirming the lower court's ruling, the appellate court held that Florida law requires only proof a defendant intended to impede the victim's breathing – not that they necessarily cut it off entirely. The prosecution was not required to show the alleged victim lost consciousness or sustained injury due to that lack of circulation. Only the intent to impede circulation by the defendant is what the state had to prove, and the appellate court found that it met that proof burden.
This case underscores the fact that because the evidence in so many domestic violence cases comes down to he-said-she-said, credibility is very important. Working with an experienced domestic violence defense lawyer who understands this and how best to challenge the biggest obstacles in a DV case is imperative to giving you the best shot at a better outcome.
Call Fort Lauderdale Criminal Defense Attorney Richard Ansara at (954) 761-4011. Serving Broward, Miami-Dade and Palm Beach counties.
Additional Resources:
Dennis v. Florida, May 4, 2022, Florida's 4th District Court of Appeal
More Blog Entries:
Types of Evidence Used in Broward Domestic Violence Cases, Aug. 30, 2022, Fort Lauderdale Domestic Violence Defense Attorney