Recently, Florida prosecutors dropped criminal domestic violence charges against a professional boxer who had been accused of striking his ex-girlfriend in front of their child. Part of what factored into that decision was that the defendant agreed to complete an Anger Management class and both agreed to begin meeting with a counselor to work on peaceful, effective co-parenting strategies. But probably the biggest reason? The victim recanted her testimony and insisted she no longer wanted to proceed with the case.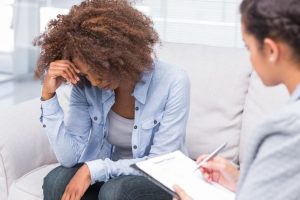 According to local media reports, the pair were arguing over use of a vehicle when the defendant allegedly hit the woman on the side of her head with a closed hand. She called police twice, at one point telling dispatchers that the defendant had attacked and was going to kill her. He was arrested on misdemeanor charges, and bonded out. A few days later, the woman told investigators he'd never harmed her or their daughter, and said they were both responsible for the fight. She no longer wished to proceed with the case.
This raises the question: How much does a victim's testimony truly matter in a Broward domestic violence case?
The answer depends on the unique facts of the situation, but a victim's testimony is typically central to a domestic violence case. However, their cooperation is not. As a Fort Lauderdale domestic violence defense lawyers can explain, an alleged victim is not empowered to unilaterally decide whether to drop a domestic violence case or proceed with it. That's because even though they are the person wronged, the charges actually refer to a violation of state law. So it's the state's case and decision whether to press on – not the victim's.
Of course, as in most criminal cases, the testimony of a credible victim can be as powerful as any physical evidence. If the story changes or is recanted, their credibility is compromised and the case becomes harder to pursue.
However, Florida domestic violence cases are unique compared to other types of criminal matters. The reason is because it is incredibly common for alleged victims of domestic violence to recant or refuse to cooperate, courts courts have made special evidence exceptions to make it easier for prosecutors to get around the issue and still pursue these "victimless prosecutions." Perhaps the most commonly-employed workaround is the hearsay exception. Continue reading