A local college football player is facing serious consequences – on and off the field – following his Broward County arrest for domestic violence. The 21-year-old running back, a junior at Florida International University, has been investigation since mid-June, when a woman he was dating filed a report with the Broward County s Sheriff's Office, claiming he'd choked her. The case was disposed of in August.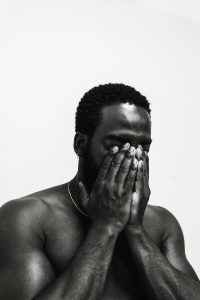 In an odd twist of events, investigators opened a second investigation into the same incident that same month and issued a warrant for his arrest. Based on a report from CBS Miami, that warrant remained active, even while the student continued to attend major games in front of thousands of fans for almost the full season – 11 games – up until his arrest just before Christmas. As a result of the charges, he was not able to play in the Bahamas Bowl, the biggest game of the season.
It's not clear exactly why it took authorities six months to serve the warrant and make an arrest, such a delay isn't unheard of.
Digging deeper, this South Florida domestic violence arrest touches on a few issues our criminal defense lawyers feel deserve a closer look. 
The delay in arrest. Although law enforcement officers can make arrests for domestic violence without a warrant, months-long delays between an incident and arrest aren't especially uncommon, particularly in more serious cases, which require more investigative legwork to establish probable cause. However, if authorities wait too long, there may be an opportunity for your South Florida defense lawyer to challenge the charges based on the statute of limitations. Specifically, F.S. 775.15(2)(b), (c) and (d) requires prosecution of second- and third-degree felonies commenced within three years of the incident, first-degree misdemeanors within two years and second-degree misdemeanors/ noncriminal violations within one year. The charge in the case of the FIU player, domestic battery by strangulation, is a third-degree felony, so prosecution did commence within that time limit. Florida law provides that a prosecution is considered "commenced" when either an indictment or information is filed, provided the capias (warrant), summons or other process issued on either one is executed (served on the defendant) without unreasonable delay (per the 1987 precedent set by the Florida Supreme Court in State v. Fields.) The Fifth Circuit Court of Appeal held in the 1990 case of Wells v. State, where defendant was arrested more than three years after the alleged incident but 18 months after the capias was filed, that it's not only the time lapsed by the "reasonableness" of the delay and whether prosecutors were diligent in efforts to execute the warrant before the statute of limitations had run out.
Damaging media coverage of alleged domestic violence. Both college and professional have been caught up in these incidents. NBC News reported that in 14 years, 80 players had been arrested for domestic violence in 87 cases (some arrested more than once). One of those was a 29-year-old Miami Hurricanes quarterback whose career was derailed following his May arrest for battery domestic violence, aggravated assault with a deadly weapon and false imprisonment, all felonies. A 2017 study published in the journal Violence Against Women concluded that when men engaged in aggressive high school sports, they also engaged in more physical aggression and sexual coercion and had more "sexist attitudes" and "hostility toward women" compared to those who didn't engage in sports like football. Florida college football players have been in the spotlight a number of times for domestic violence incidents, the FIU player being among the most recent. There was also the August domestic violence arrest of a 19-year-old freshman football player for the University of Florida on charges of trespassing, domestic violence battery by strangulation and false imprisonment/ kidnapping – the latter two being third-degree felonies. He was subsequently quit the team and left the university. But regardless of whether football players – or those in any "aggressive" sport are indeed more violent off-the-field, they certainly garner more attention when they do land in hot water. One could argue their wealth and status make them more vulnerable to false or exaggerated claims by a domestic partner (who could subsequently file a civil claim of intentional tort against them personally for monetary damages.) This is why it's so imperative to have a Broward defense attorney experienced in handling domestic violence cases. Our defense team not only defends our high-profile clients in court and within the court of public opinion pending trial, but can also protect them from making statements that might be damaging in the civil case too.
Out-sized losses for accused college athletes. A college football player accused of domestic violence face potentially adverse consequences with regard to school admission, financial aid and scholarship resources. Sometimes, schools will even take immediate action to impose discipline or expulsion on a student – regardless of whether he is ultimately prosecuted or convicted of any criminal offense. That can damage a college player's otherwise lucrative NFL prospects.
With so much at stake, it's imperative that any college student arrested for domestic violence in Fort Lauderdale – but especially those as high-profile as athletes – work with a dedicated domestic violence defense lawyer.
Call Fort Lauderdale Domestic Violence Defense Attorney Richard Ansara at (954) 761-4011. Serving Broward, Miami-Dade and Palm Beach counties.
Additional Resources:
FIU Football Player Arrested on Battery Charge in Broward, Dec. 13, 2018, NBC-6 Miami
More Blog Entries:
Florida Domestic Violence Trial: Must the Victim Testify?, Oct. 15, 2018, Fort Lauderdale Domestic Violence Defense Attorney Blog