The so-called, "War on Drugs" has been an irrefutable failure in so many respects, to the point many states and municipalities have been actively working to de-criminalize possession of marijuana and related non-violent offenses. However, this does not meant that those caught with the substance can expect a break.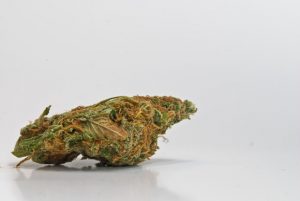 The Marijuana Policy Project, a pro-marijuana advocacy group, reports that since June 2015, numerous cities and counties in Florida have taken marijuana policy into their own hands to reduce the chances that consumers of marijuana are going to be arrested or jailed. Those include measures taken by: Miami-Dade County, Miami Beach, Hallandale Beach, Key West, West Palm Beach, Broward County, Wilton Manors, Palm Beach County, Volusia County, Orlando, Tampa, Osceola County, Alachua County and Port Ritchie. (Specifically here in Broward County, commissioners voted unanimously to give police the option to issue a $100 civil fine rather than arrest those caught with 20 grams or less of the drug. However, police still have the choice to make an arrest, at their discretion.)
But the question is whether laws like this are actually making a real dent. According to a new report by The Human Rights Watch, there continues to be a drug possession arrest in the U.S. every 25 seconds. 
Although we tend to think of drug possession arrests as minor offenses, the report details the profound ways in which people's lives are affected – particularly those who are minorities and mired in poverty. For example, we hear about the case of a 29-year-old mother of three from Houston, TXwho was arrested when police found heroin residue in an empty baggie and cocaine residue inside a plastic straw in her purse. She spent three months in jail. Although a prosecutor could have charged with a misdemeanor, the prosecutor instead filed felony charges. She was separated from her three young children as she awaited these charges – including her breastfeeding newborn. After those three months, she finally agreed to a "deal" – she would plead guilty on the heroin charge and serve a total of seven months in prison. The cocaine charge would be dropped. When she finally did return to her children, now as a convicted felon, she lost her federal student financial aid, and had to give up continuing to work on her business administration degree. She couldn't find a job. She had to take her name off the lease of the home she shared with her husband. She no longer qualified for food stamps.
On any given day, the researchers concluded, 137,000 men and women are jailed for drug possession in the U.S. As our Fort Lauderdale criminal defense attorneys can explain, a criminal record has the potential to block them from job opportunities, housing welfare assistance, education, voting and so much more – and these arrests vastly and disproportionately affect poor, minority communities.
Specifically with regard to marijuana, law enforcement agencies in 2015 made nearly 575,000 arrests for small quantities of marijuana intended for personal use. Those arrests numbered 14 percent more on the whole than those made for violent crimes, which included murder, rape and dangerous assaults.
Because of the profound impact that a conviction can have on your life, it is imperative that you discuss your case with an experienced criminal defense lawyer.
Call Fort Lauderdale Criminal Defense Attorney Richard Ansara at (954) 761-4011. Serving Broward, Miami-Dade and Palm Beach counties.
Additional Resources:
Marijuana Arrests Outnumber Those for Violent Crimes, Study Finds, Oct. 12, 2016, By Timothy Williams, The New York Times
More Blog Entries:
Florida Hit-and-Run Arrest of Community Leader, Oct. 29, 2016, Broward Criminal Defense Attorney Blog