Florida has strong and well-established "stand your ground" self-defense laws. But can you successfully argue self-defense in a South Florida domestic violence case?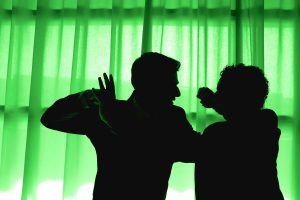 The short answer is: Yes – but you better have solid evidence.
As our Broward County domestic violence defense lawyers can explain, there are a number of state laws pertaining to self-defense and how it should be applied in Florida criminal cases. Most of these can be found in Chapter 776 of Florida Statutes, which outlines the criteria for Justifiable Use of Force.
Among these:
F.S. 776.102, Use or threatened use of force in defense of person. This statute holds that a person can be justified in threatening to use force or actually doing so against someone else when he/she reasonably believes that doing so is necessary to defend themselves against the other person's unlawful use of force. However, they can't use deadly force for this purpose – unless he/she reasonably believes that doing so is needed to halt imminent risk of death or serious injury to themself or someone else. In both cases, there is no duty to retreat before using or threatening to use such force.
F.S. 776.013, Home protection; use or threatened use of deadly force; presumption of fear of death or great bodily harm. This provision states a person who is lawfully inside a dwelling or residence doesn't have a responsibility to retreat if they feel threatened in that space. They can stand their ground and use force or threaten to use force. As for the degree of force, it can only be deadly if the person has a reasonable belief that they must do so in order to prevent imminent death or great bodily harm to themselves or another person OR to prevent the imminent commission of a forcible felony.
F.S. 776.031, Use or threatened use of force in defense of property. A person can use or threaten to use force against someone else when and to the extent that individual believes doing so is necessary to prevent or terminate another person's trespassing on personal property or criminal or tortious interference with personal property in their possession (or in possession of an immediate family/household member). Force can only be deadly if one reasonably believes using it is needed to stop the imminent commission of a forcible felony. (Forcible felonies are those that involve the use of physical force against another human being.)
If you've used justifiable force, then you would not be subject to prosecution. However, there is another provision worthy of consideration if the underlying circumstances involved an allegation of domestic violence:
F.S. 776.041, use or threatened use of force by aggressor. Use of force won't be considered justifiable if the person accused was either attempting to commit, committing, or escaping after the commission of a forcible felony OR that individual initially provoked the use or threatened use of force against themselves. (There are exceptions to the latter half if the use of force was so great they believed themselves in danger of imminent death or serious injury or they'd exhausted every other reasonable means to escape such danger OR they tried in good faith to withdraw from physical contact and indicates clearly their desire to withdraw/terminate use or threatened use of force.)
Risks of a Self-Defense Argument in a Florida Domestic Violence Case